CURRENTLY: Wagyu permanently on the menu
Wagyu meat has already become a staple in our menu. You can always choose between: Tenderloin, Rib-eye or Striploin.
Wagyu is translated as Japanese cattle or Japanese beef. It has significant potential for storing intermuscular fat, so-called marbling. Meat from this breed is considered a delicacy and is sought after by gourmets around the world. The specific high content of intermuscular fat, which is visible at first glance, as it is present everywhere, gives the meat an unmistakable taste and especially fragility.
Come and taste this unique Japanese beef, we are the only restaurant in Brno that offers it permanently menu and we guarantee its Japanese origin and first-class quality!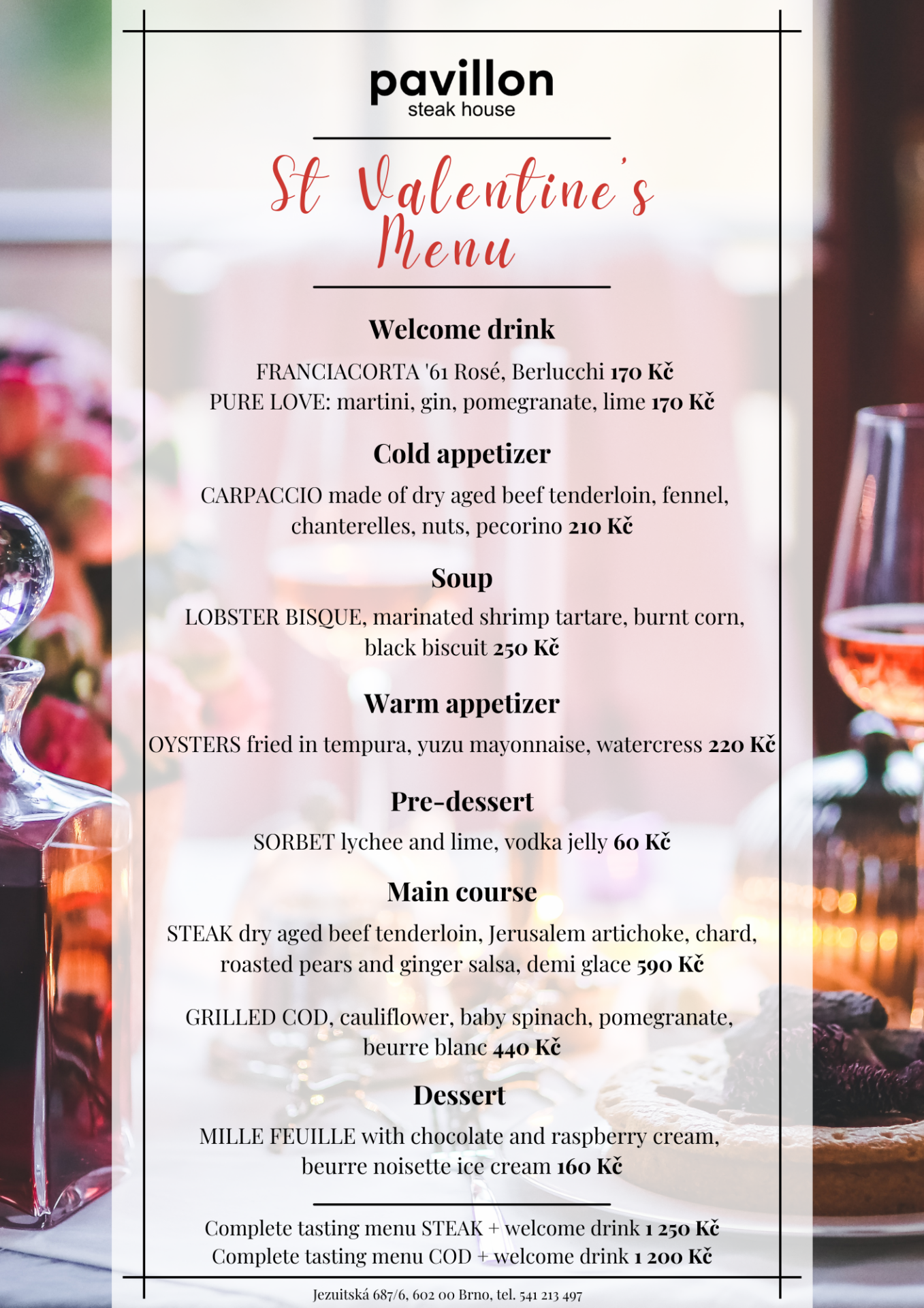 You can celebrate your love with us from Saturday 12.2. until Valentine's Monday 14.2.
Feel free to combine the menu according to your own taste or take the opportunity to taste all courses in the tasting menu at a special price.
Book your table on 541213497.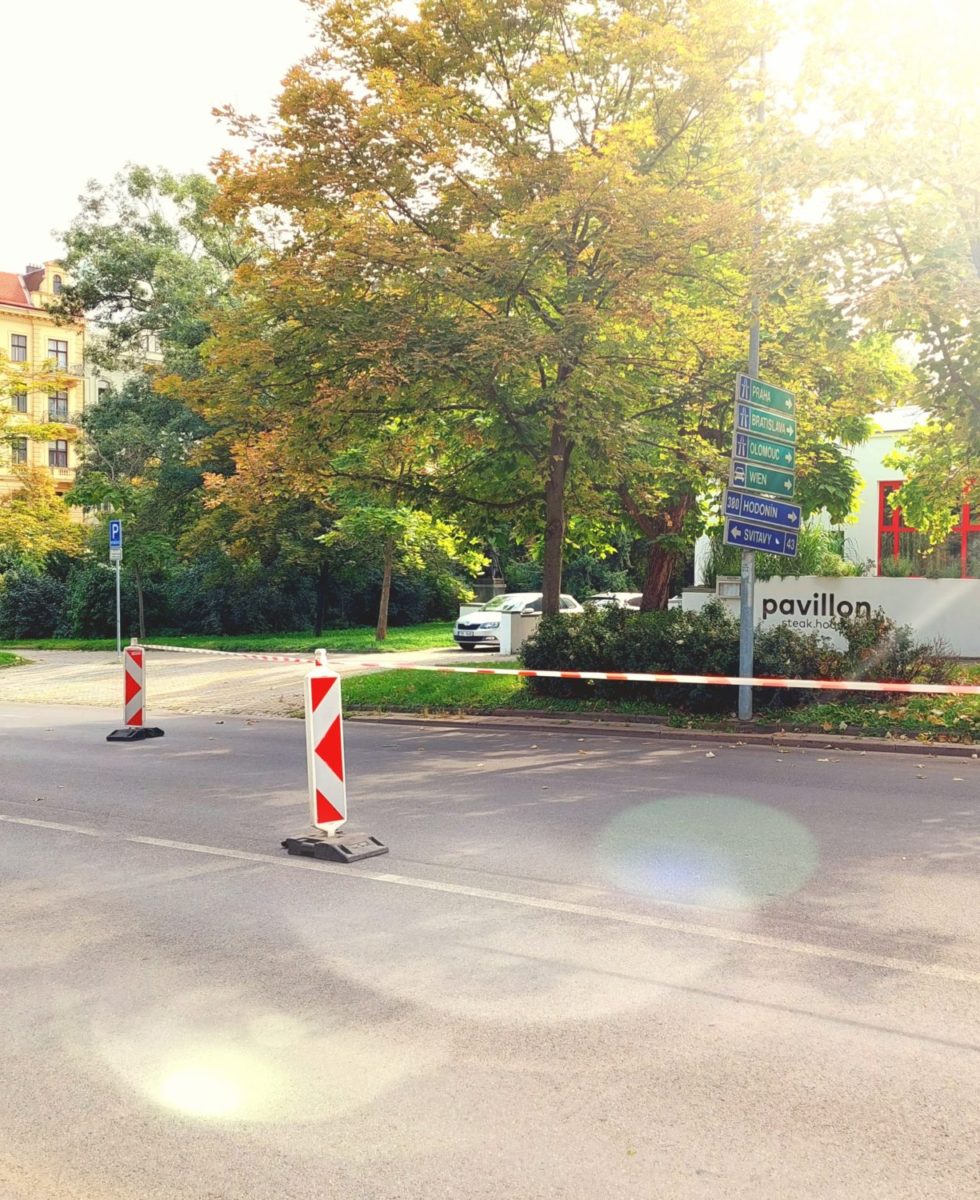 Traffic restrictions on Jezuitská Street
Dear guests,
this time we have traffic information for you, starting September 7. traffic on Jezuitská Street is limited until the end of the month. It is possible to drive down the street to us only in one direction, and that is from Koliště Street.
However, access to our car park is also possible from Za Divadlem Street. Yet, an exit to Koliště Street is not possible.
So do not be afraid of red and white tapes, you will definitely reach us 👍
Dear friends, dear guests,
we invite you to our unique Icerink at Pavillon!
Opening hours:
MON – FRI: 9 am – 9 p.m.
SAT – SUN: 8 am – 9 pm
(Opening hours may vary depending on the arena reservation)
We also have special skating aids ready for children!
More information on our website or Facebook.
For booking call us or write:
Phone:  +420728990097
Email: info@pavillonsteakhouse.cz
Pavillon Steak House in Forbes magazine
Just a few days after we opened, we got into Forbes magazine.
You can read the whole article at this link.
During July 2020, the operator of the restaurant was changed to Winning Gastro s.r.o., which operates the Vittorio restaurant in Pekařská.
The restaurant will reopen in mid-August. You can look forward to selected steaks, burgers and homemade fresh pasta.
We look forward to seeing you.
Jezuitská 687/6
602 00 Brno
Czech Republic
Monday – Thursday
11:00 a.m. – 11:00 p.m.
Friday
11:00 a.m. – 12:00 p.m.


Saturday
12:00 a.m. – 12:00 p.m.
Sunday
12:00 a.m. – 09:00 p.m.

Restaurant is run by Winning Gastro s.r.o.
CRN (IČO): 08005427
Person in charge: Jerzy Packowski