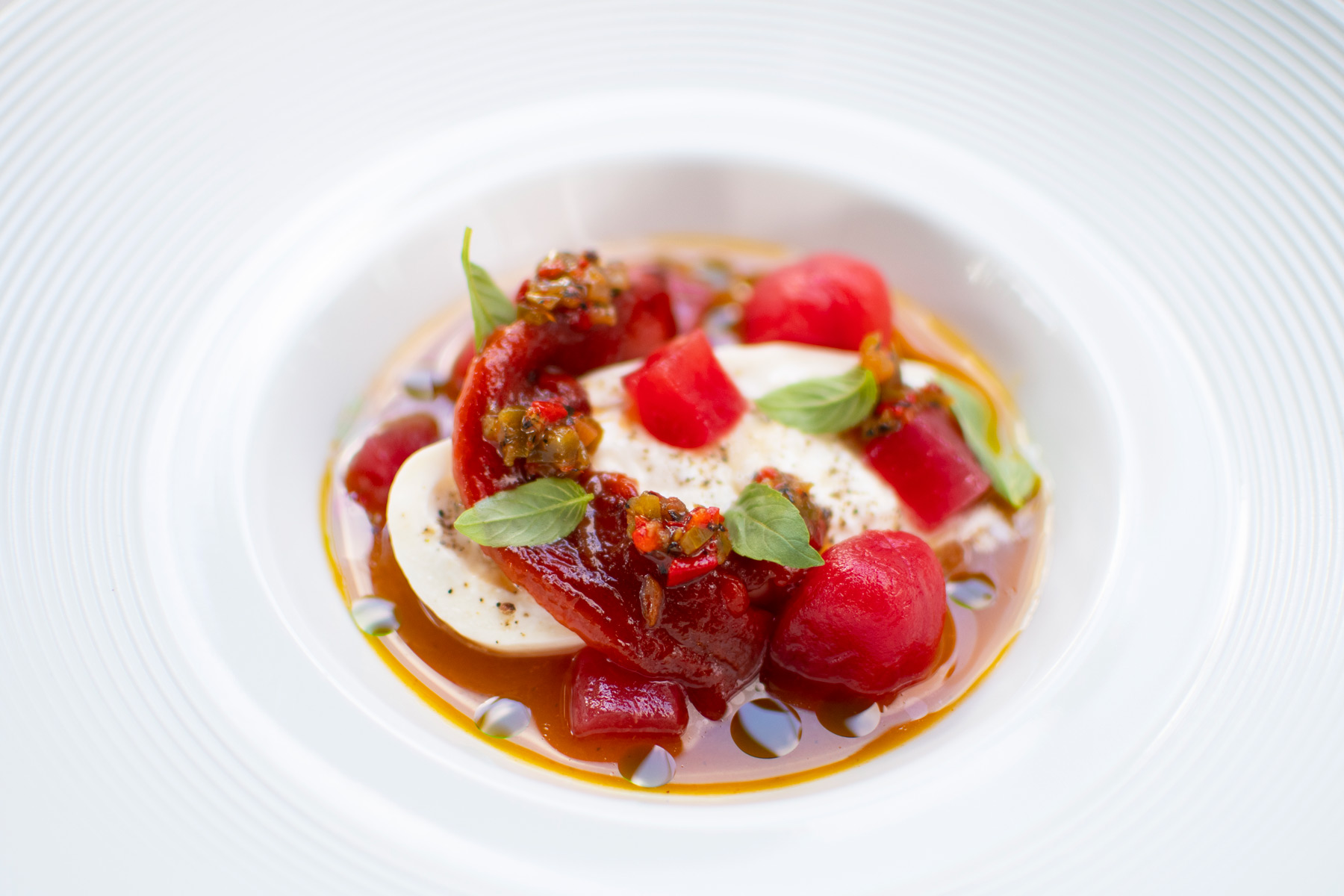 Tartare
250 CZK
beef tenderloin, shallot confit, cornichons, marinated mustard, smoked egg yolk
Burrata
260 CZK
smoked, beet, radicchio, grapefruit, pickled nuts
Carpaccio
280 CZK
scallops, truffle mayonnaise, black truffle, green apple, Jerusalem artichoke, shallot vinaigrette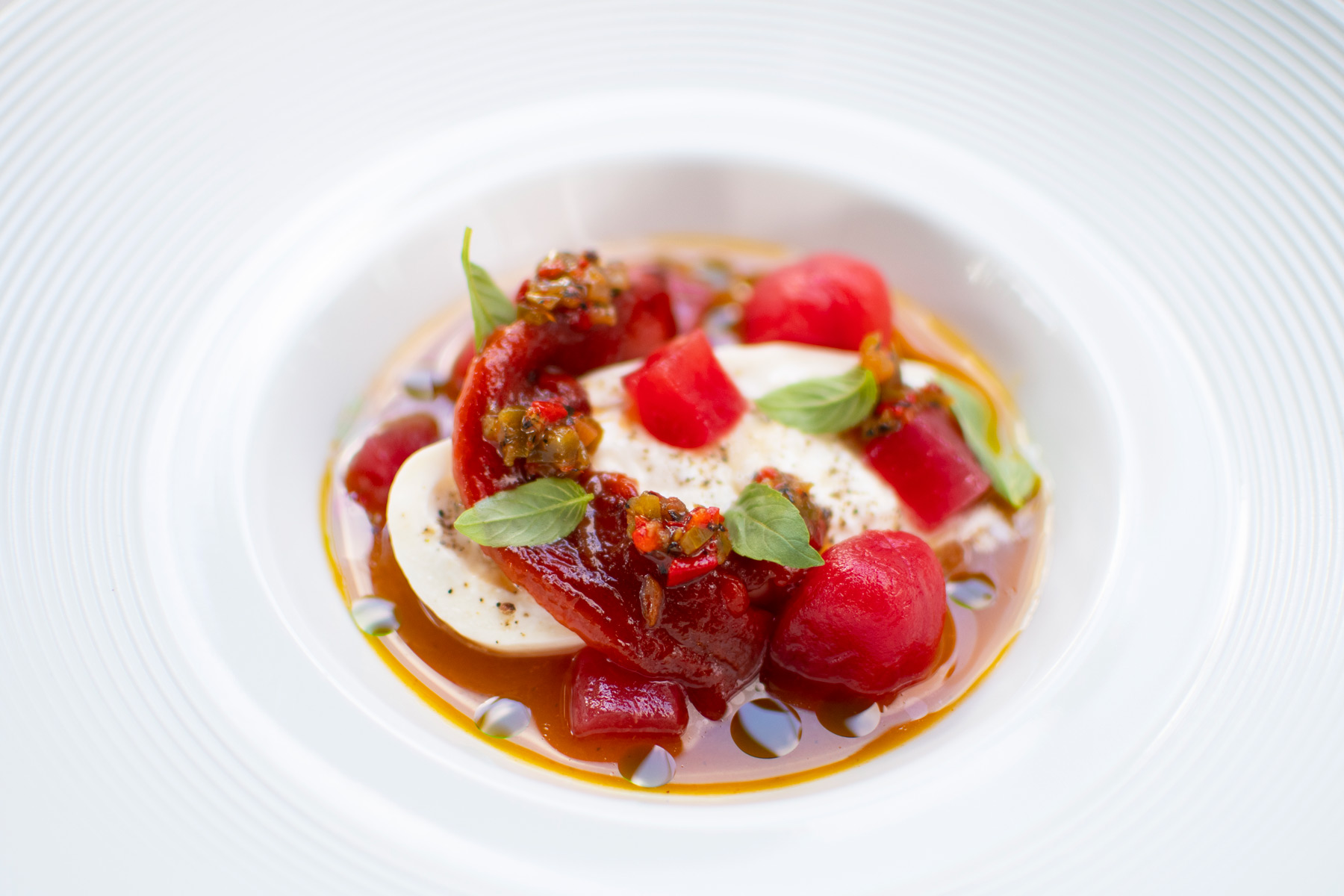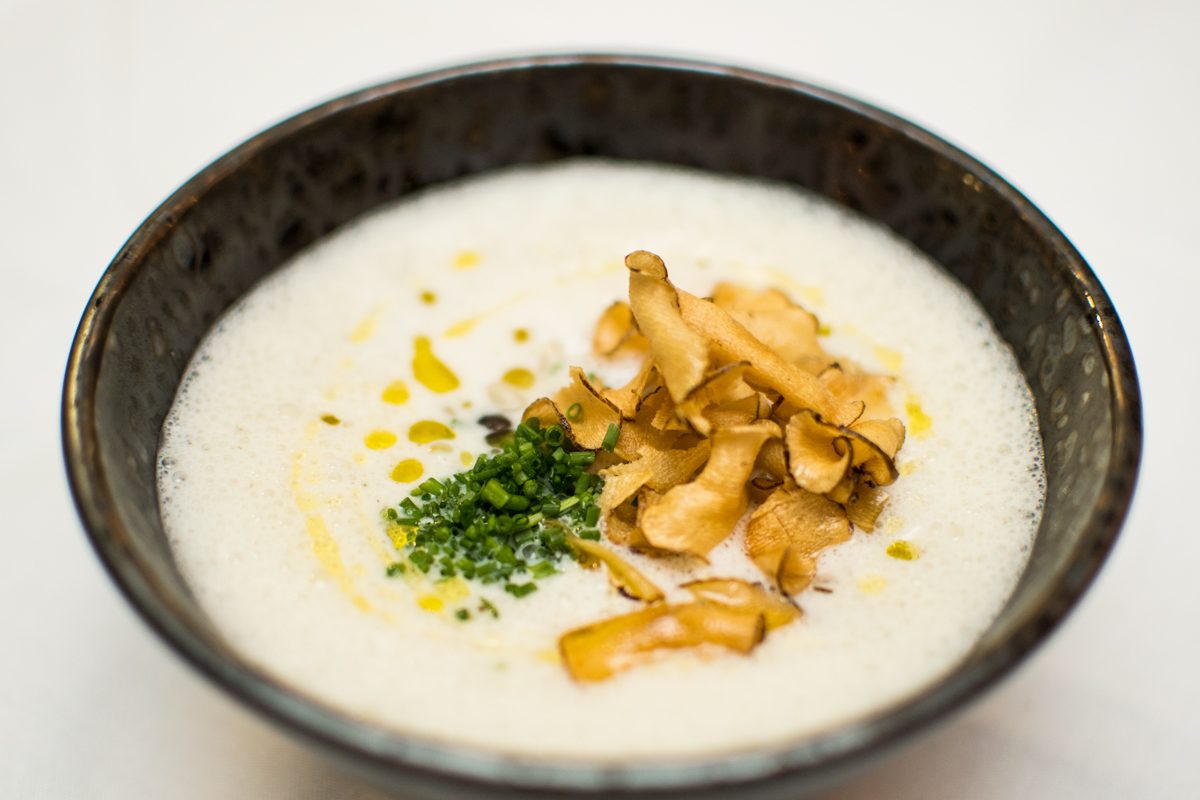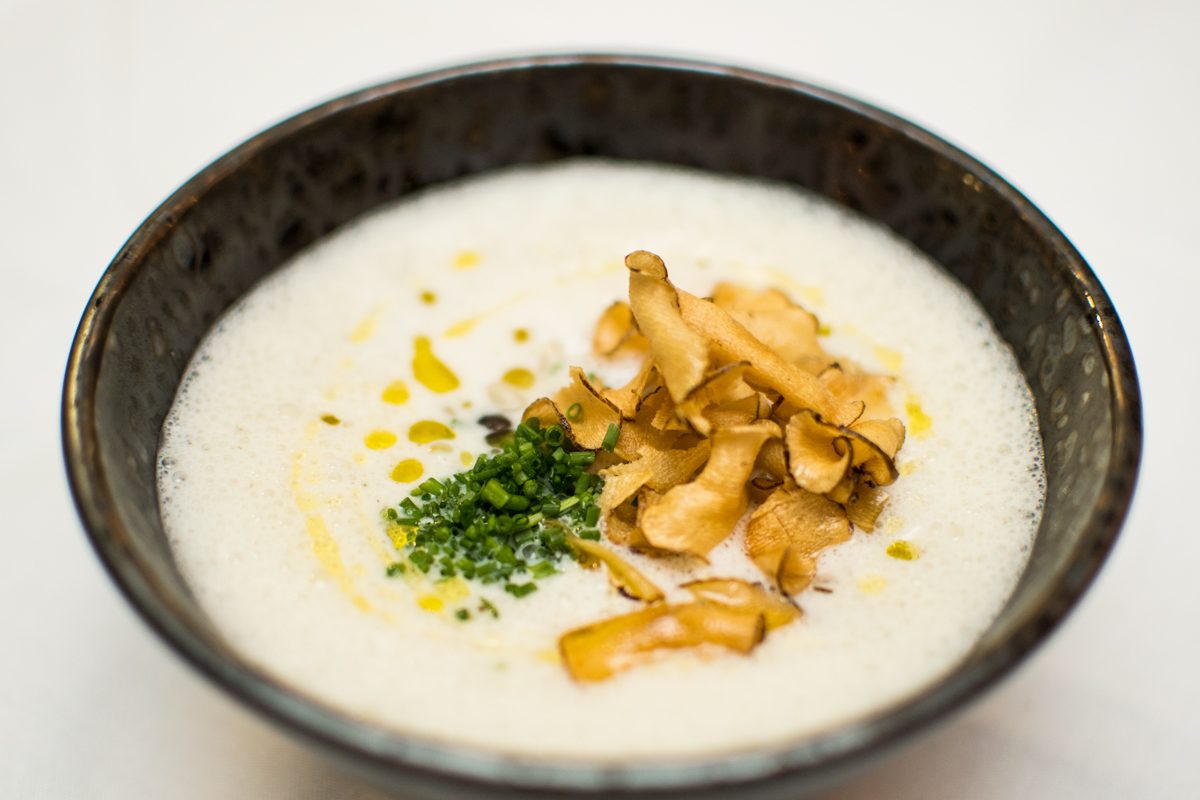 Consomme
85 CZK
beef, marrow, horseradish, brunoise vegetables
Cream
120 CZK
sweet potato, shrimps, chilli, coconut milk, galangal
Garden
140 CZK
lettuce, tomatoes, zucchini, balsamic vinaigrette
Extra sides
Grilled shrimps (5 pcs)
180 CZK
Grilled goet cheeset (80 g)
95 CZK
Pumpkin sour
190 CZK
mixed green salad, hokaido pumpkin, sea buckthorn, Roquefort
Steaks
The following prices are per 100 g of meat.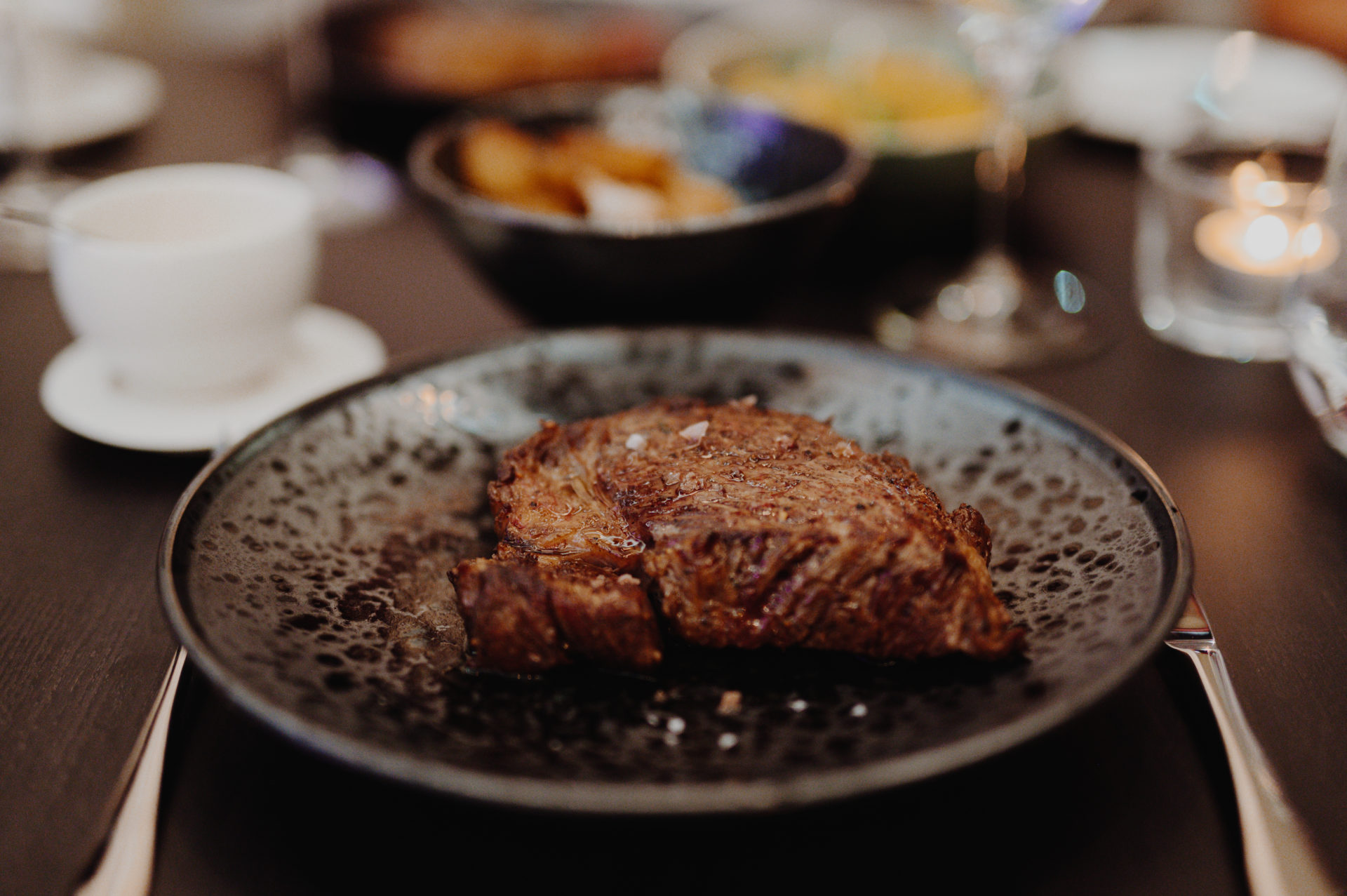 Rib-eye
280 CZK
one of the most prized cuts of all, the rib eye comes boneless or with the rib bone still attached, the white fat cap makes rib eyes very intense and beefy in flavor.
New York strip
250 CZK
medium level of marbling and the cap of fat that is found around its side, the meat has a tighter texture and pronounced meaty flavour.
Tenderloin
295 CZK
the most tender cut of meat from the carcass. the meat stays exceptionally tender.
Pork tomahawk
150 CZK
delicious and full of flavour pork loin chop with some of the rich and succulent belly left on. This is a cut that comes from the rib of the animal, or what is called the bone-in ribeye...
Chicken Supreme
140 CZK
Corn-fed free-range chicken seasoned with thyme and lemon zest.
Wagyu
according to our daily offer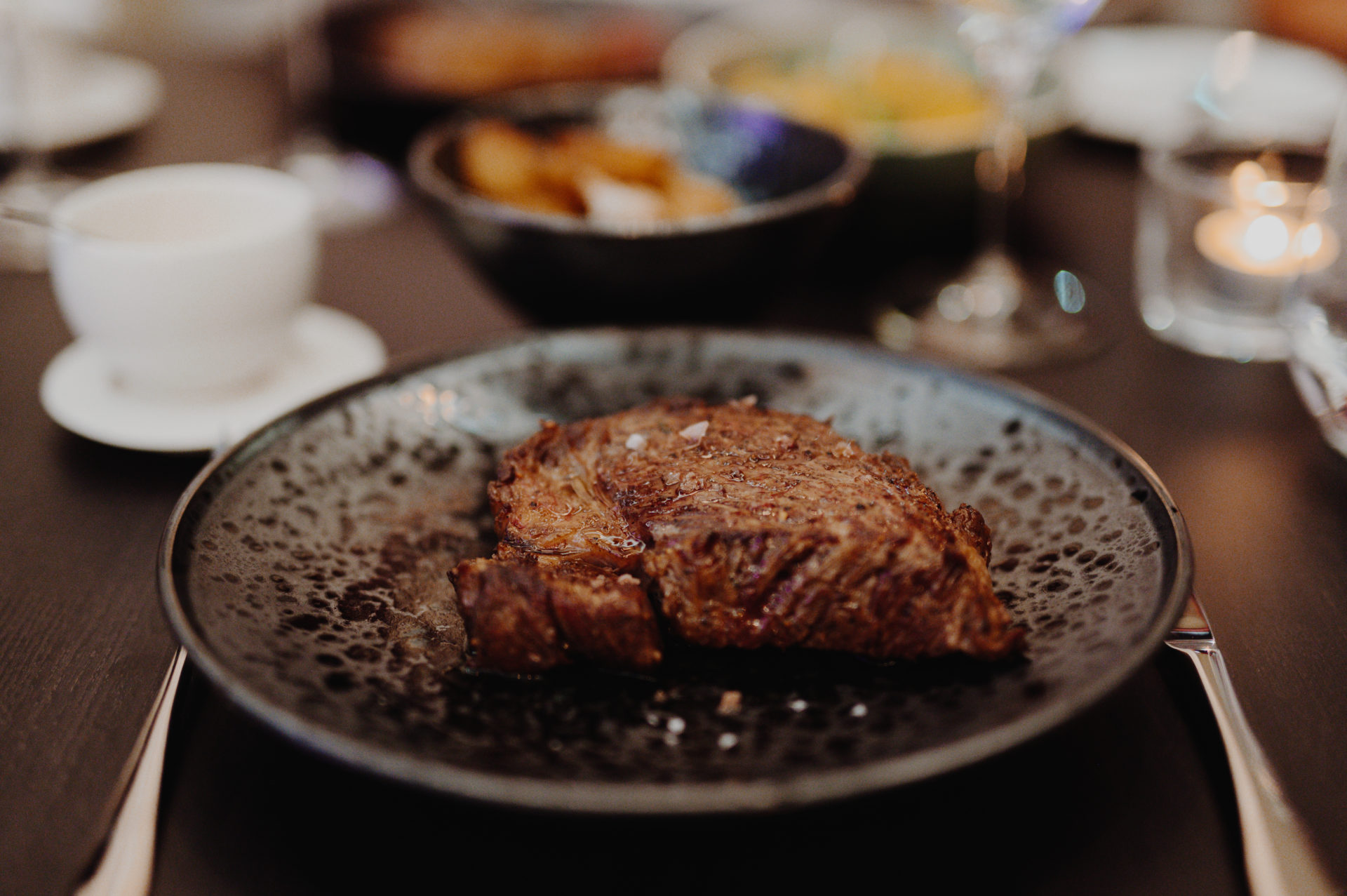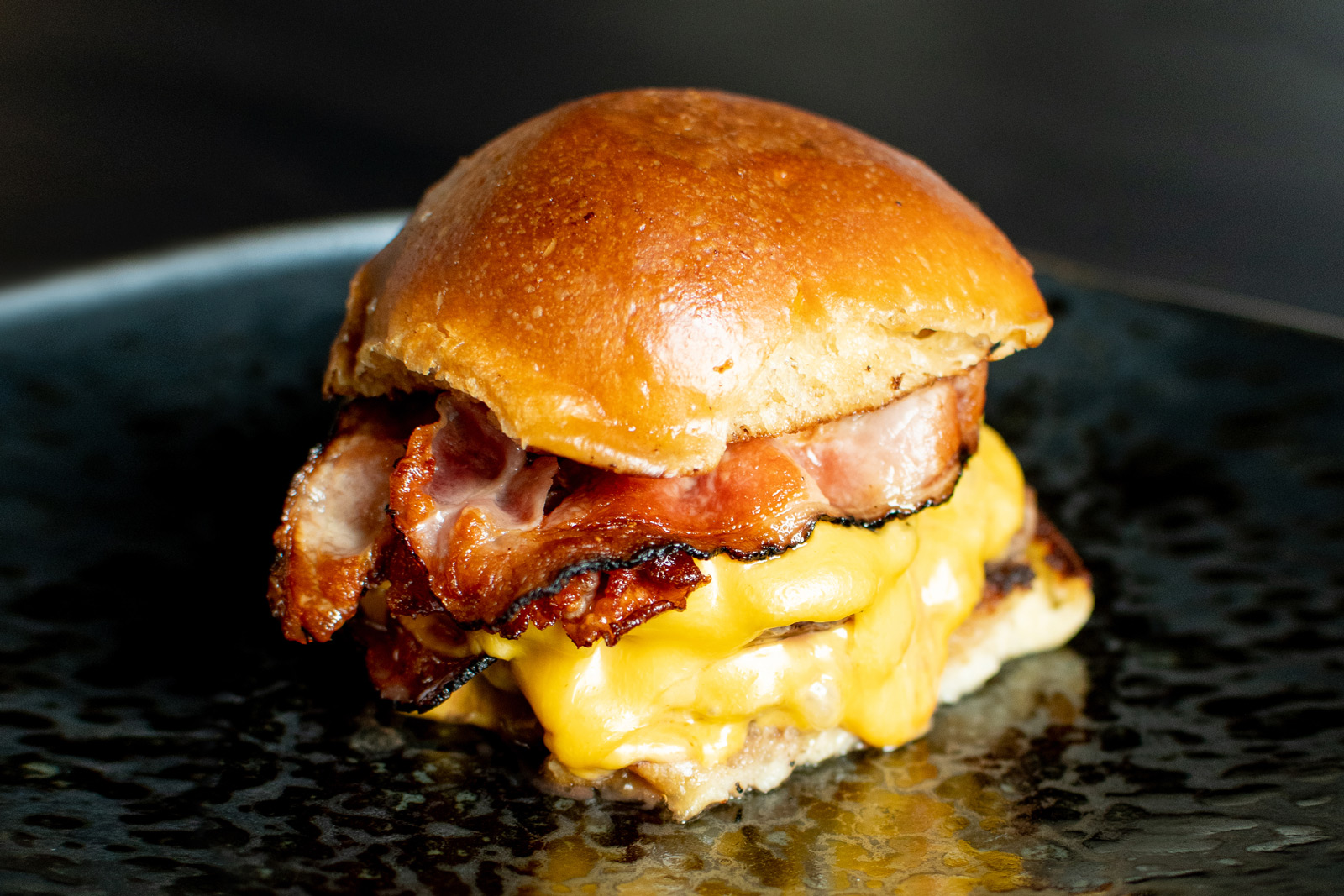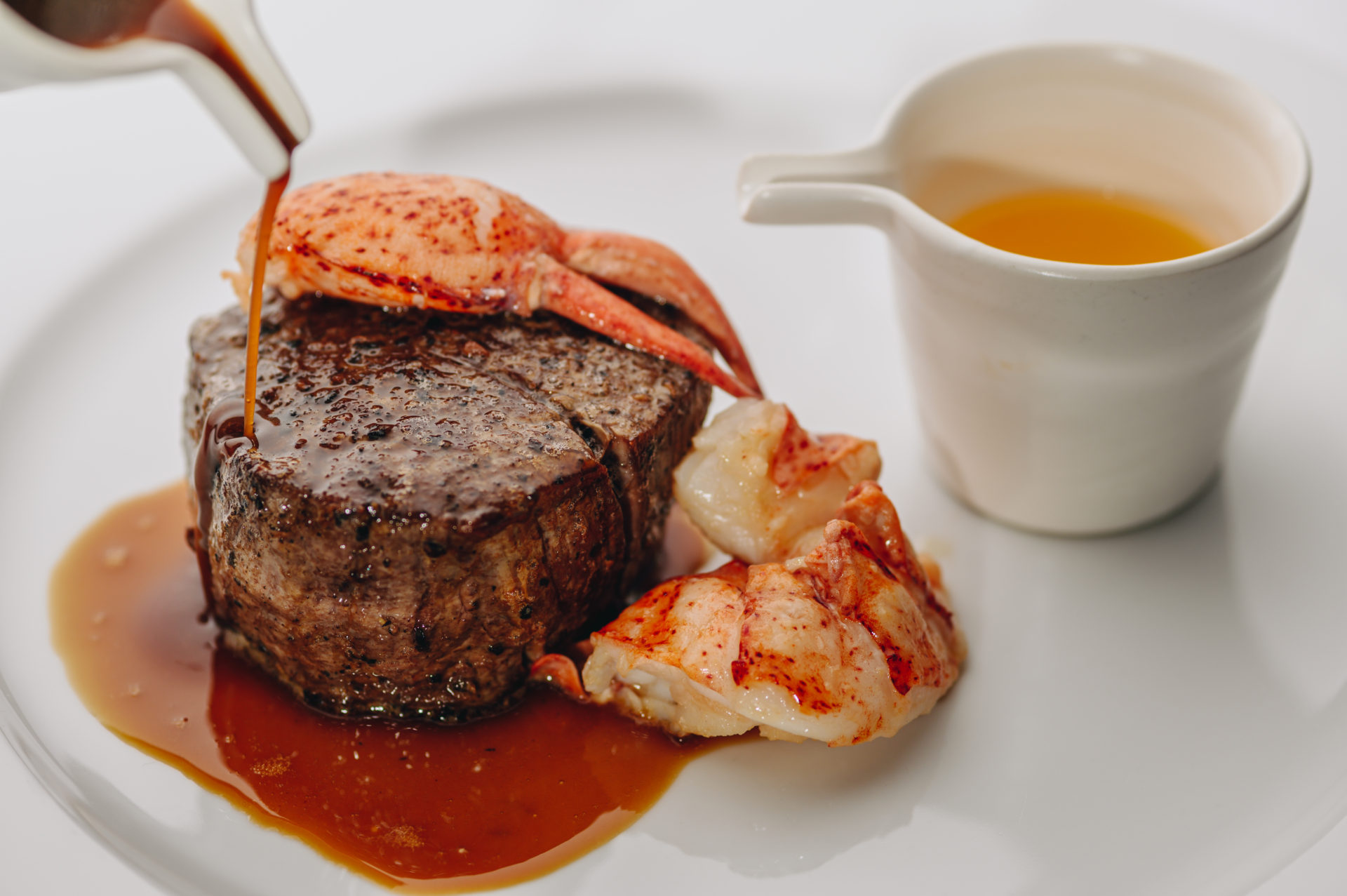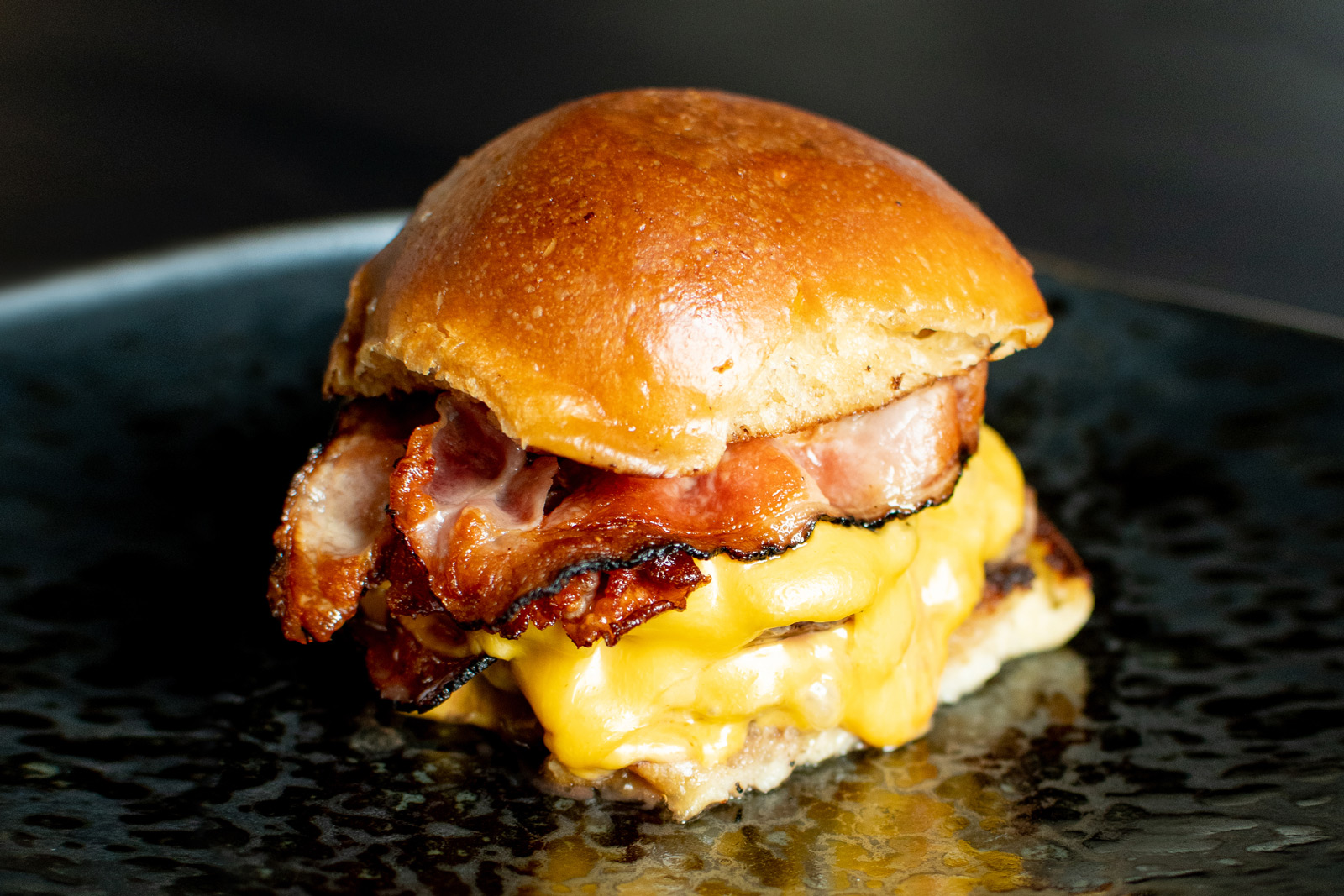 Classic Cheese
240 CZK
dry aged beef neck, cheddar, pickled cucumbers, our homemade buttery brioche potato wedges
Bacon Cheese
260 CZK
dry aged beef neck, bacon, cheddar, our homemade buttery brioche, potato wedges
Ventricina Chilli Cheese
280 CZK
dry aged beef neck, ventricina, jalapeños, cheddar, our homemade buttery brioche, potato wedges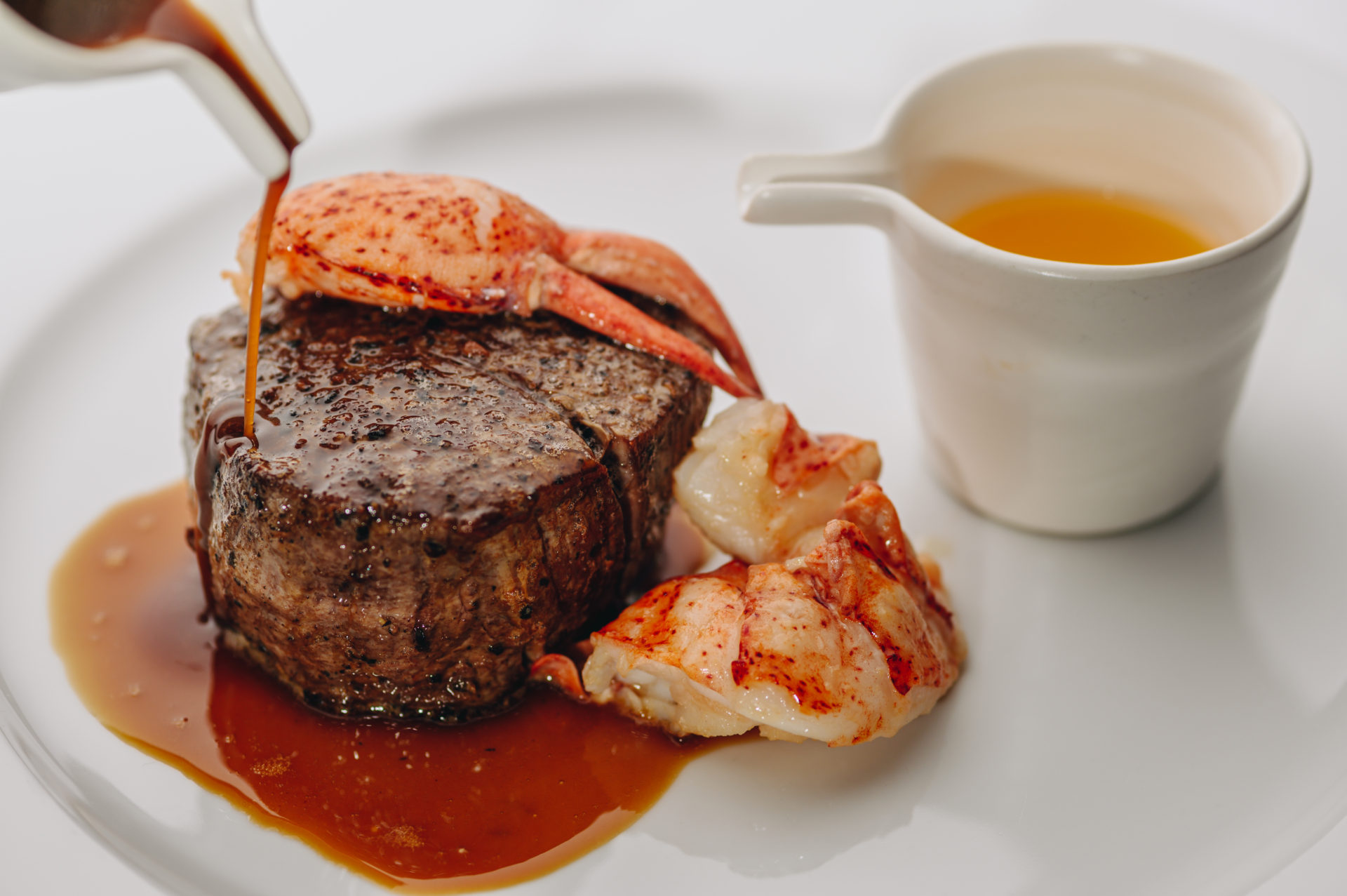 Lobster (whole)
100g 360 CZK
The lobster of your choice in tomato sauce, bisque, garlic, parsley
Side options
or mixed green salad
75 CZK
Surf & Turf
1590 CZK
tenderloin, lobster tail, tarragon butter
Fresh fish
according to daily offer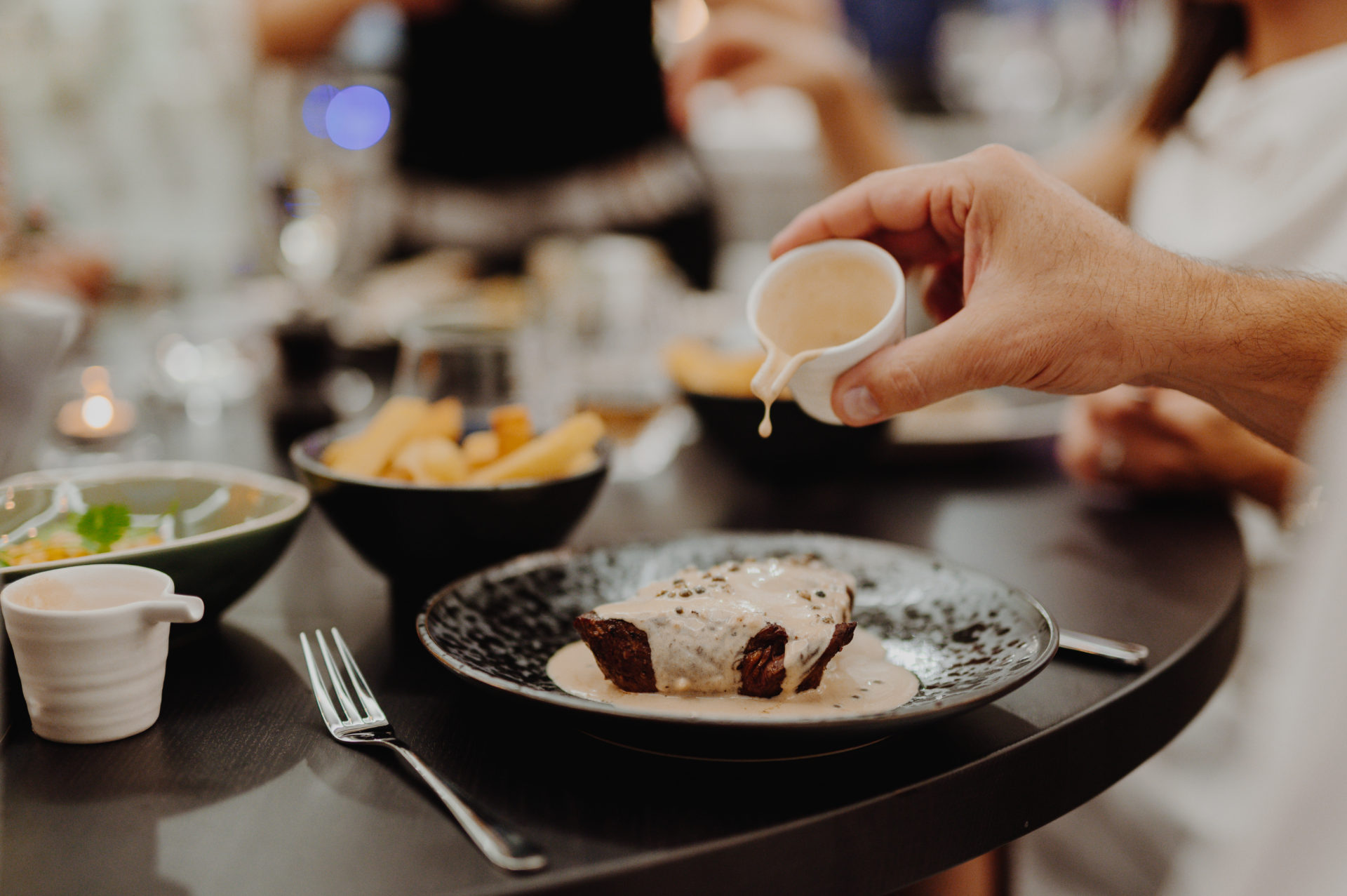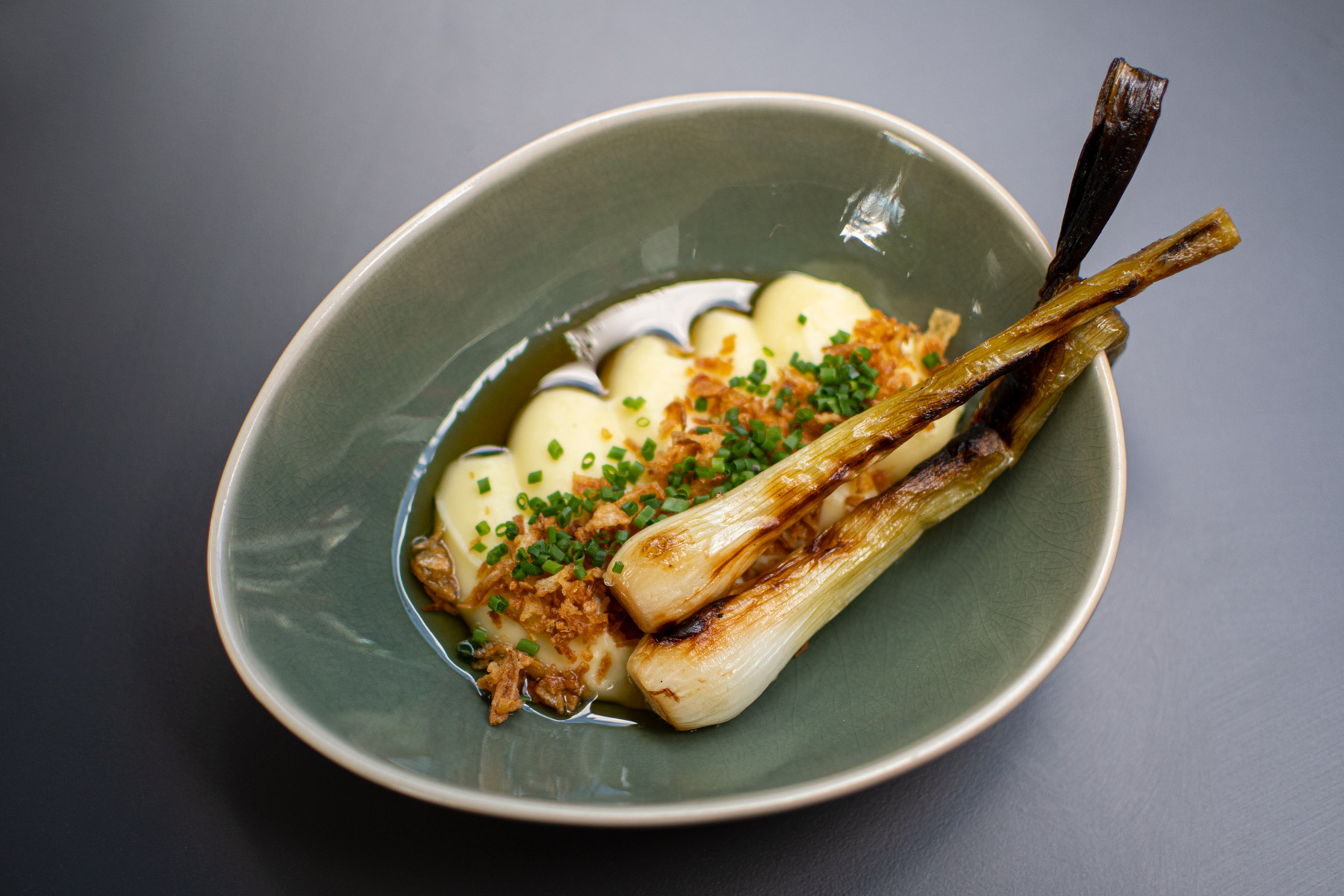 Grenaille
85 CZK
baked with garlic confit and thyme
French fries
85 CZK
homemade
Mash
95 CZK
of potatoes, marinated scallions, crispy onion, beurre noisette
Corn
115 CZK
grilled, aioli, parmesan, chilli
Tomatoes
105 CZK
salad, capers, anchovies, red onion, focaccia
Beet
170 CZK
roasted, romanesco, pickled chanterelles, Taleggio, blackberries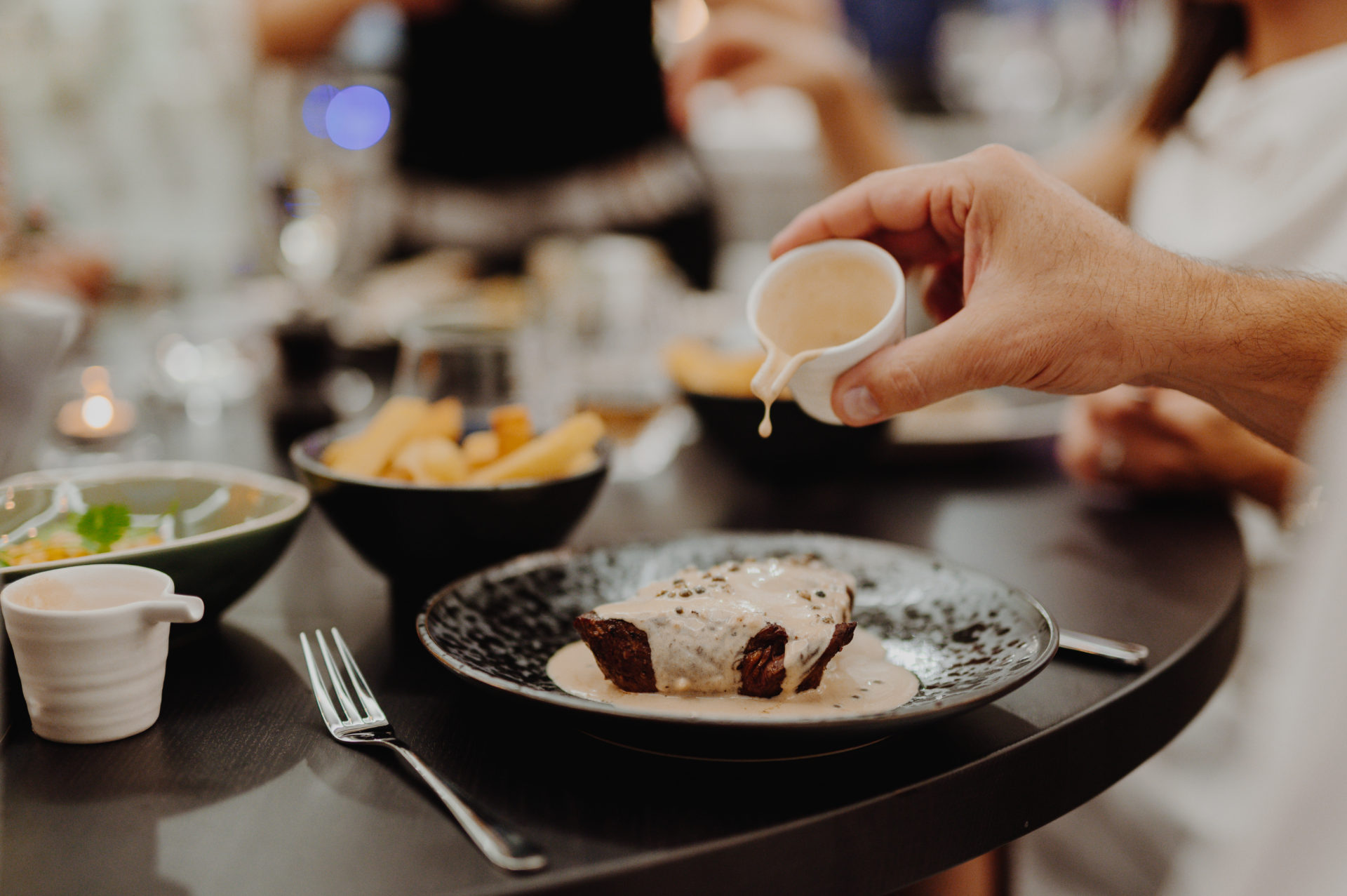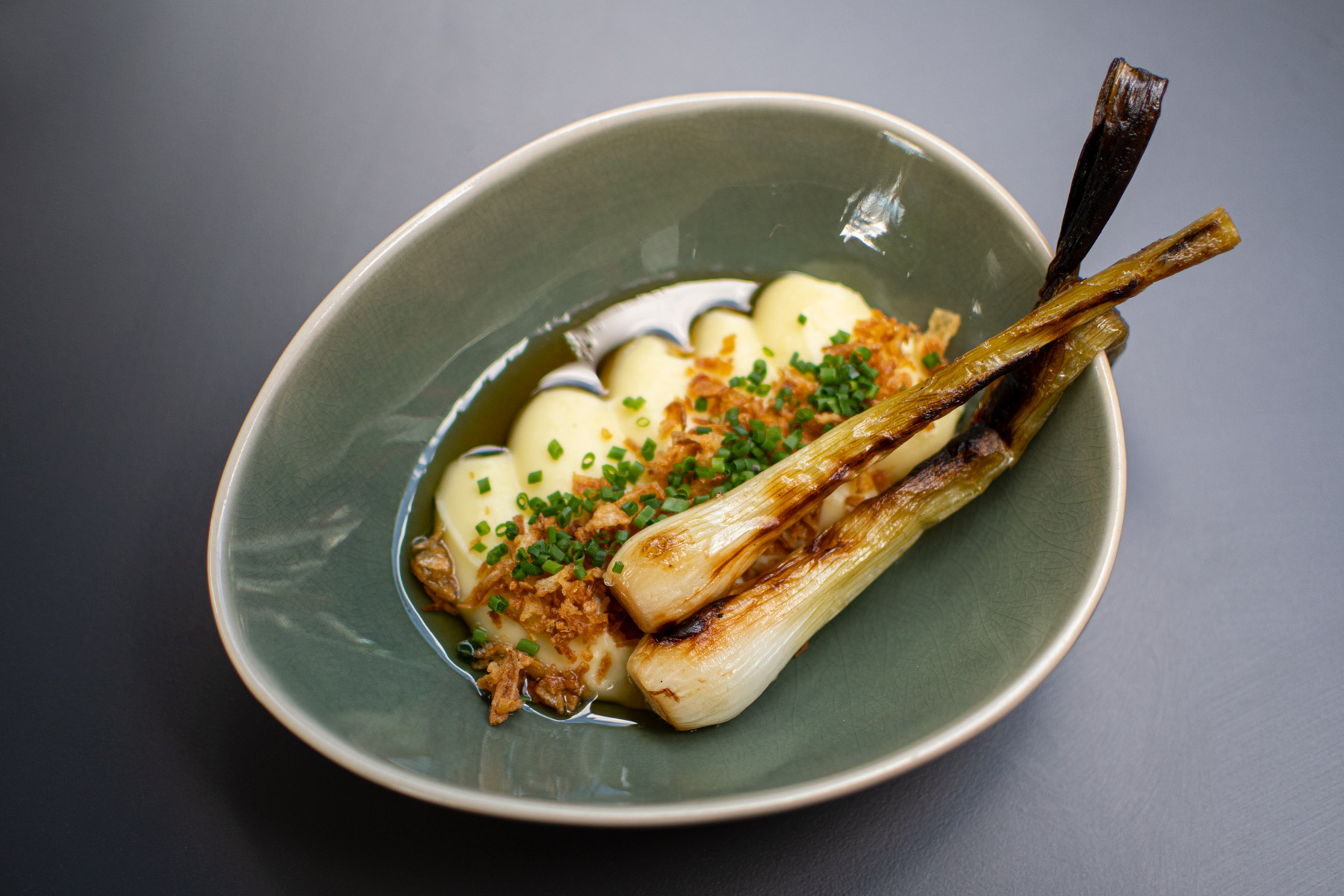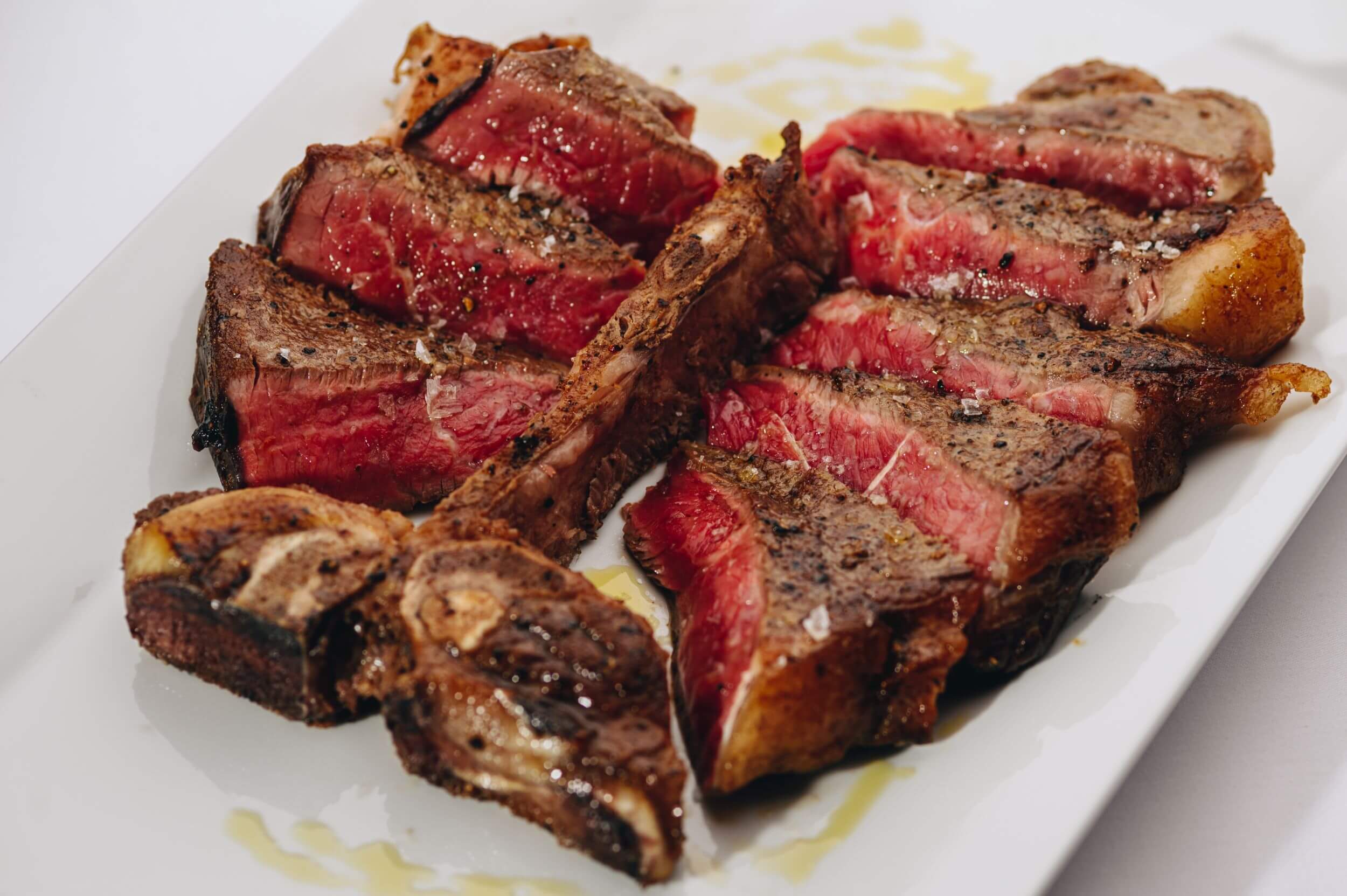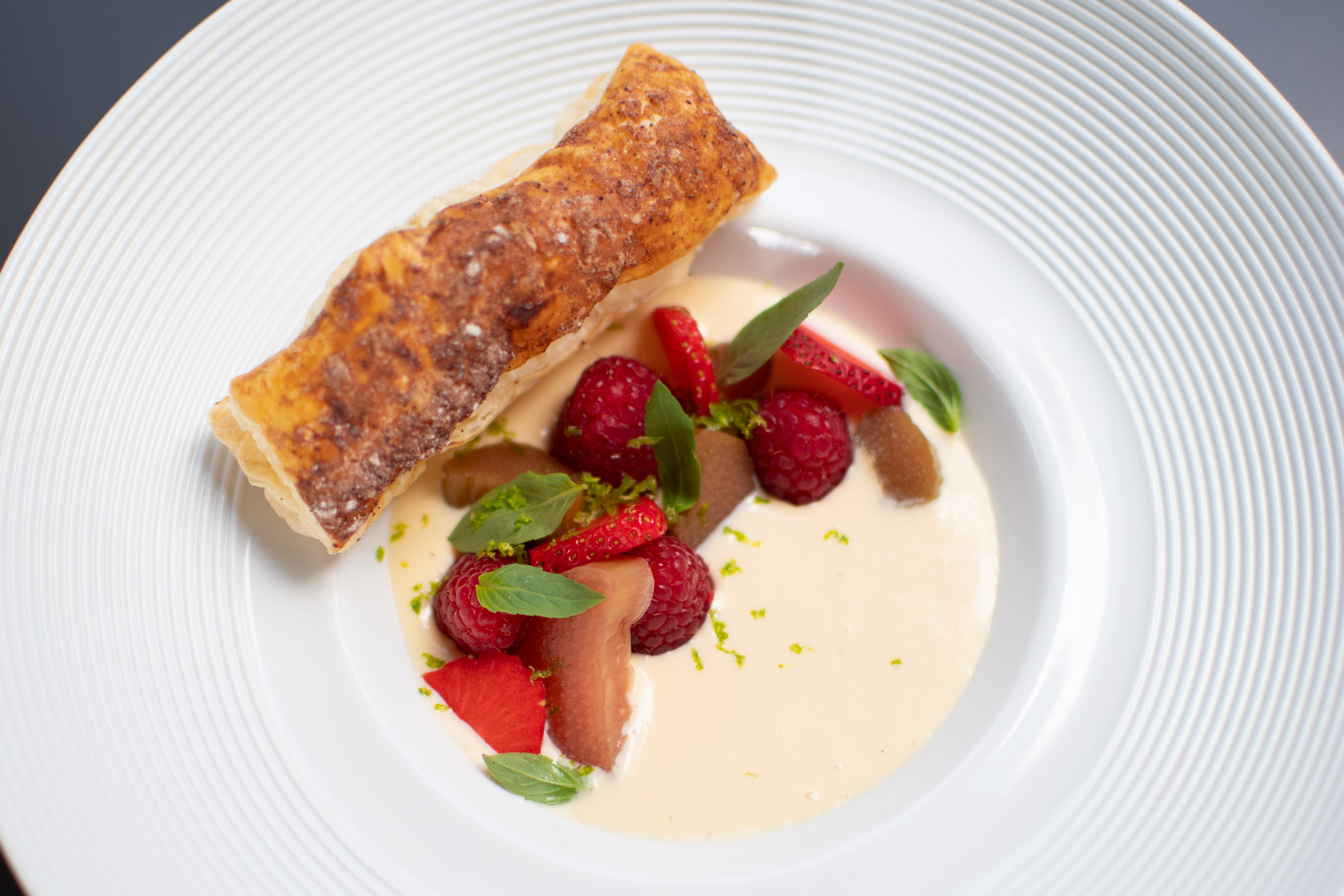 Seafood platter
500 g
1450 CZK
shrimps, mussels, calamaries, tuna with sides: linguine, mixed green salad, homemade bread and bisque
Grilled steak platter
for 2 - 600 g
1750 CZK
for 4 - 1200 g
3350 CZK
tenderloin, rib-eye, new york strip steak with sides, baked grenaille potatoes, corn, tomato salad, demi-glace sauce, aioli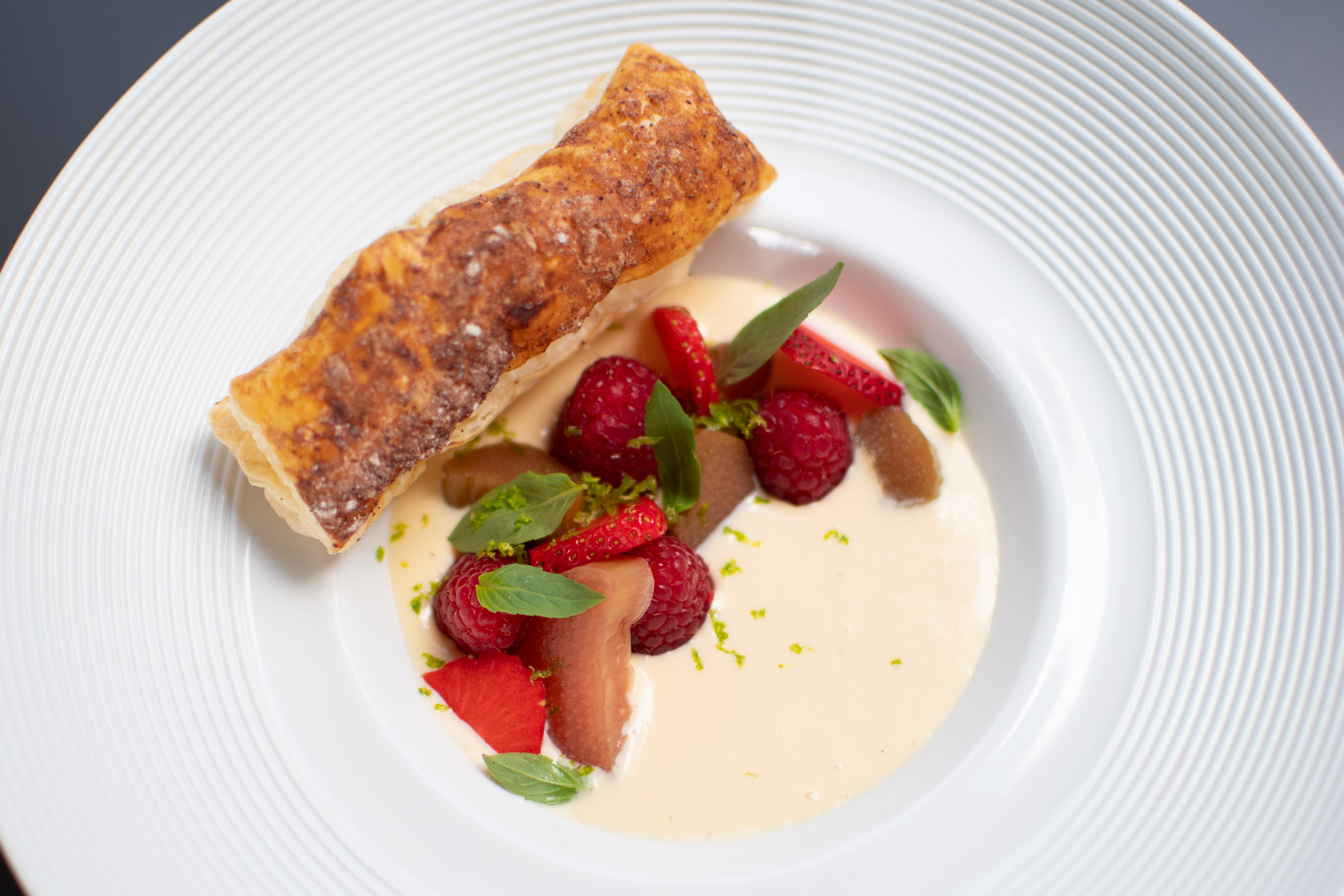 Crème brûlée
155 CZK
spicy mango, passion fruit sorbet, almond crumbles
Chocolate
165 CZK
white chocolate ganache, dark chocolate mousse, orange, cocoa crumb with sea salt, lemon thyme ice cream
Homemade sorbets and ice cream
35 CZK
Chicken schnitzel
155 CZK
with mashed potatoes or french fries
Fresh fish
225 CZK
according to daily offer with mashed potatoes or french fries
Spaghetti
130 CZK
with tomato or cheese sauce
Jezuitská 687/6
602 00 Brno
Czech Republic
Monday – Thursday
11:00 a.m. – 11:00 p.m.
Friday
11:00 a.m. – 12:00 p.m.


Saturday
12:00 a.m. – 12:00 p.m.
Sunday
12:00 a.m. – 09:00 p.m.

Restaurant is run by Winning Gastro s.r.o.
CRN (IČO): 08005427
Person in charge: Jerzy Packowski